September 26-28, 2014
4th Annual Asheville Juggling Festival
We're excited to be putting on our 4th annual juggling festival right here in Asheville, North Carolina. Nestled in the beautiful Blue Ridge Mountains, Asheville is not only renowned for it's natural beauty, but also for its flourishing performance arts community. So make plans to join us this fall for the Asheville Juggling Festival! It's gonna be a hoot(enany)! The festival is mostly free, with a suggested donation for the Saturday night show and a raffle, which help fund the festival.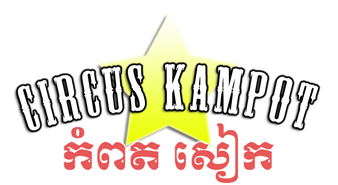 And this year, we'll be donating 1/2 of all proceeds from the festival to Circus Kampot, a grassroots organization based in Kampot, Cambodia that offers the local youth a place to start a healthy and fun hobby in the circus arts, that can possibly lead to a career some day!
Special Guest: Peter Irish
Each year we get an amazing performer/group to headline our Saturday Night Variety Extravaganza and teach some great workshops. This year we are honored and excited to say that Peter Irish will be our headliner! Peter began his juggling career by mastering the use of his feet first, winning the world championships of Hacky Sack 5 times, and is widely considered one of the greatest players in the history of the game. He soon learned to juggle with his hands, and began combining the use of the hands and feet into a unique style of juggling. He became the first human to juggle 3 balls with the hands and the feet simultaneously. For this feat, combined with his personal style of juggling, Peter was awarded the "Award of Innovation in Juggling" given by the IJA in 2007. Aside from this, Peter has studied many other forms of object manipulation and comedy, and for the last 20+ years has been traveling the world performing at circuses, festivals, theaters, schools and streets. Peter is also a professional acupuncturist and visual artist, and currently lives and performs in Boulder, Colorado.