September 25-27, 2015
5th Annual Asheville Juggling Festival
We're excited to be putting on our 5th annual juggling festival right here in Asheville, North Carolina. Nestled in the beautiful Blue Ridge Mountains, Asheville is not only renowned for it's natural beauty, but also for its flourishing performance arts community. So make plans to join us this fall for the Asheville Juggling Festival! It's gonna be a hoot(enany)! The festival is mostly free, with a suggested donation for the Saturday night show and a raffle, which help fund the festival.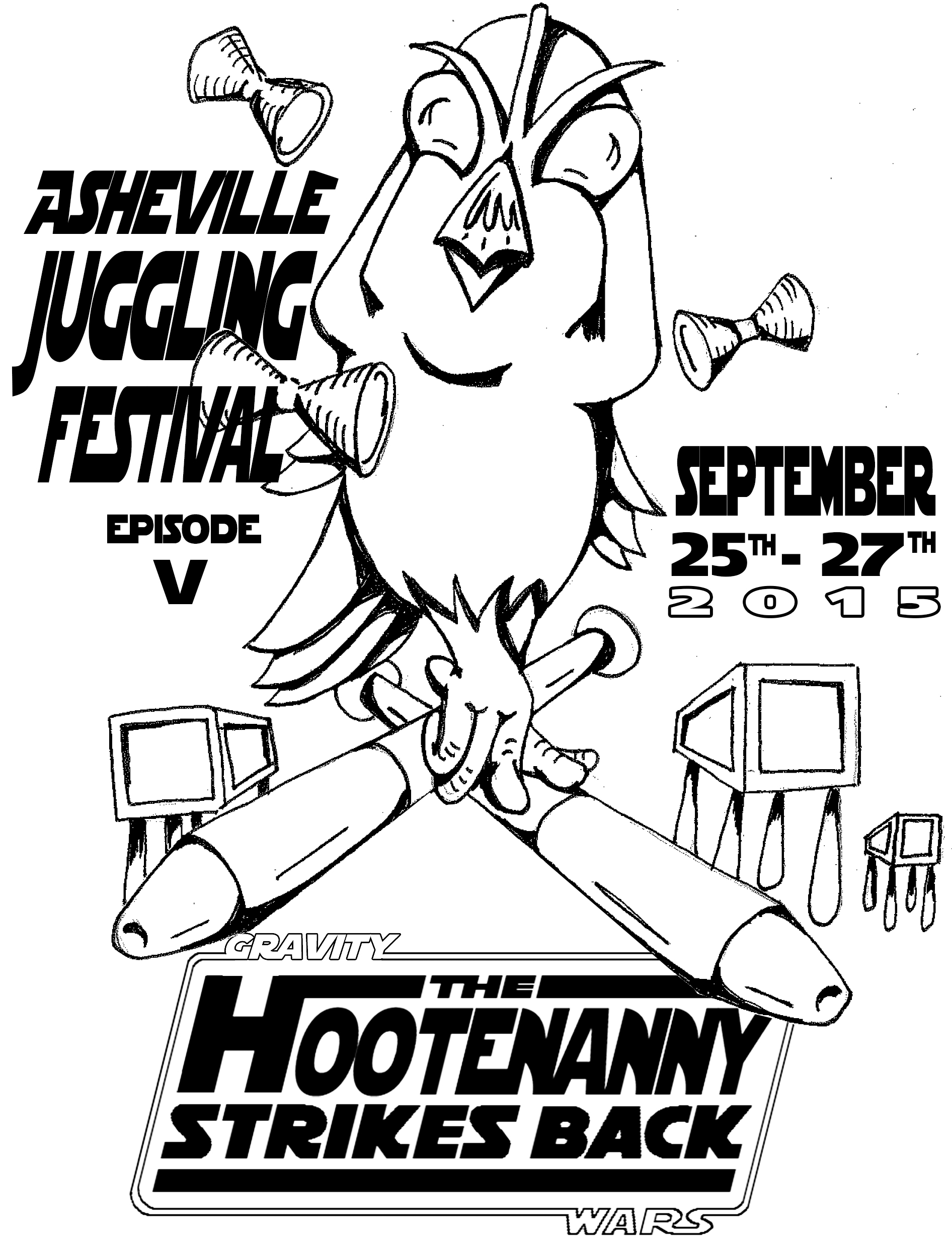 Special Guest: Paul Garbanzo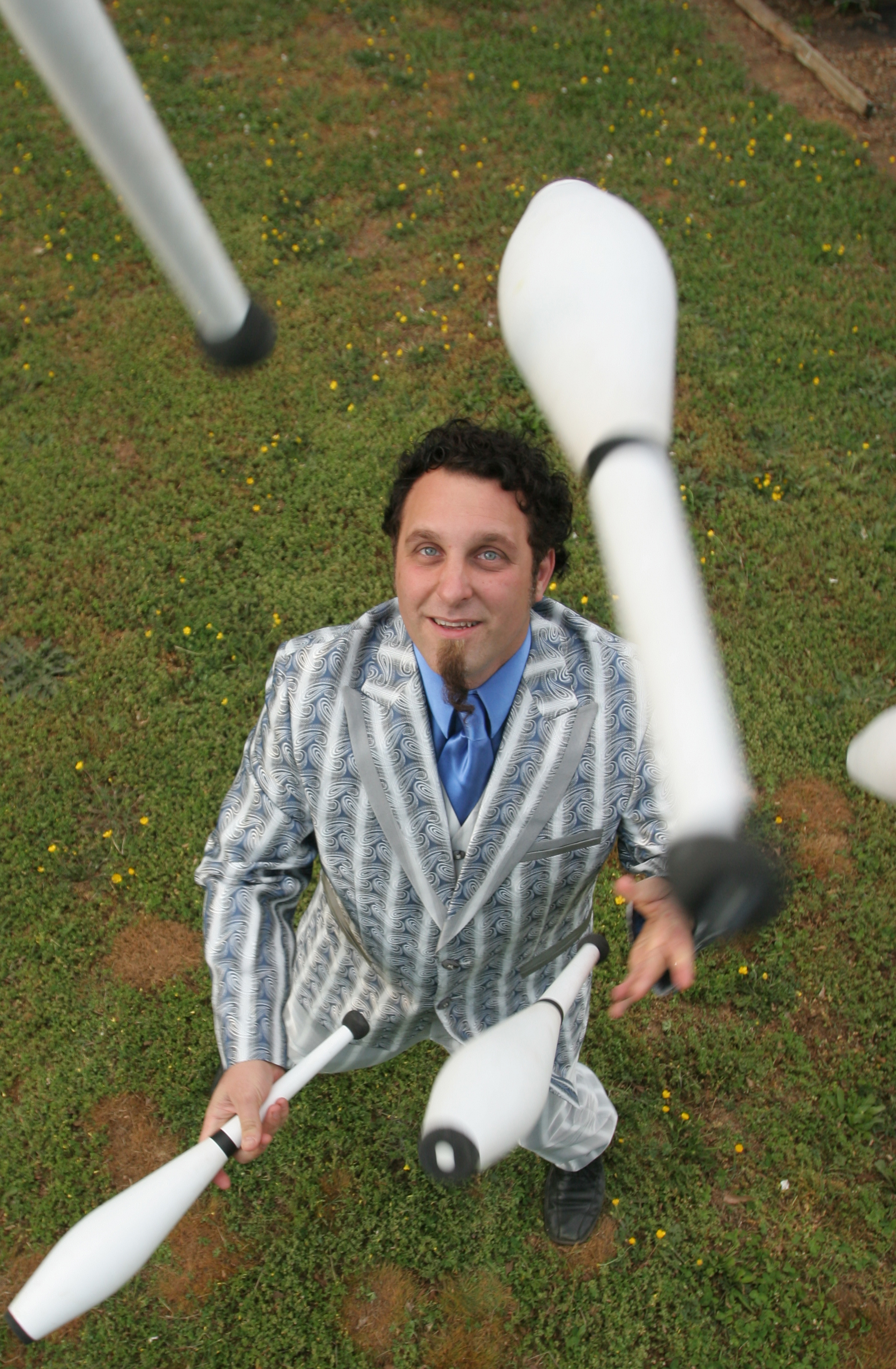 This year we are excited to announce that our good friend Paul "Garbanzo" Hudert will be headlining our Saturday Night Variety Extravaganza and teaching some great workshops. Paul started juggling at age at young age and inspired to perform by his uncle Christopher Hudert, who was Boss Clown of Ringling Bros. Barnum and Bailey Circus in the 80's. He juggled up and down the east coast for several years until he went to live in San Francisco in 1999 where he quickly joined the juggling scene at Pier 39 and auditioned for an opening with his juggling heroes The Flying Karamazov Brothers. Getting the role as "Misha Karamazov" he toured with them for two years before returning to his own works and collaborations. In 2003 he taught at FLIC, the circus school in Turin, Italy, which started him touring throughout Europe. in 2007 he won the International Jester Competition in Muncaster, England, making him the only American to win and be the first American to be a Jester of a European castle. Traveling on the renaissance festival circuit, the European festival circuit, and performing in the cabaret and burlesque world Paul has years of performance experience and showmanship to add to his juggling abilities.