October 4-6, 2013
The Year of the Hoot, Hoot, Hootenany!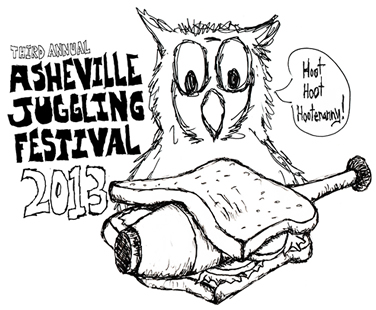 We're excited to be putting on our 3rd annual juggling festival right here in Asheville, North Carolina. Nestled in the beautiful Blue Ridge Mountains, Asheville is not only renowned for it's natural beauty, but also for its flourishing performance arts community. So make plans to join us this fall for the Asheville Juggling Festival! It's gonna be a hoot(enany)! And did we mention, it's FREE!
Special Guest: Institute of Jugglology
We're very excited that our featured act this year will be
Institute of Jugglology
! They'll be headlining our Saturday night show and conducting a workshop. Their progressive style of juggling is not only mesmerizing, but exciting to watch.