Friday Night Renegade Show!
An "open stage" night of sorts. This is open to any and all performers to share whatever they like, whether it's a new concept or a tried and true favorite.  This show is lots of fun, and you never know what you will get. So expect the unexpected, and feel free to join in and bring something to share. As we do not control the content, this show is recommended for adults 18 and above.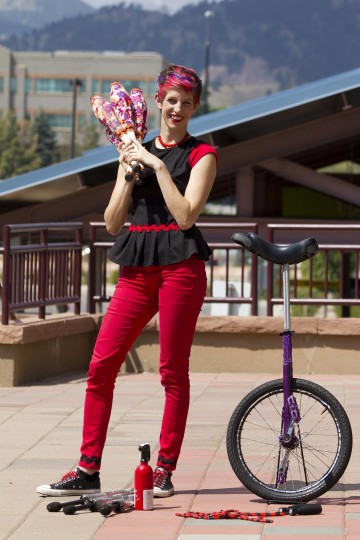 Saturday Night Variety Extravaganza!
September 23, 2017 at 7:30pm
Location: Toy Boat Community Art Space
$10 Suggested Donation
This is the highlight of the festival!  An all ages/family friendly show featuring local and national talents, sharing a variety of skills.  This year, our headliner will be Bekah Smith from Boulder, CO! Bekah is an amazing entertainer and juggler, and was the winner of the 2014 International Juggler's Association busker's competition. And back again this year to MC our show will be our arch nemesis, Professor Whizzpop, with his vast array of magical mediocrity… OK, we kid. Professor Whizzpop is one of our favorite performers, and his skill at magic can only be out shined by a simple 3-ball cascade. More info will be coming shortly about the rest of the show.